Across our nation we are seeing an "opening up", and a returning to what we have longed for over the past 15 months. Though there was a season of separation, a season of caution, a season of closed doors, it makes the return to unity, togetherness, and coming home, that much sweeter! We have welcomed home so many family members at DCOG over the past couple months, and have gotten to know many new faces that have chosen to make DCOG their home as well. We are grateful for every soul who chooses to worship and grow in grace with us!
It is time! It is time to return home, return to church, return to serving others, return to ministry, return to the altar, return to corporate worship, return to seeking God together, return to making connections with others face to face, return to community, return to conversation, return to family. You are ALWAYS welcome home! We need each other, and we need more of our heavenly Father!
The Church of Jesus Christ, through the centuries, has always experienced a pruning, but at the same time also experiencing a resurgence and revival! It's time to go after Him like never before! Will you be ready for what He is preparing for His church? The time is now!
Love,
Pastor Greijack
The ministries of the church are continuing, and Dagsboro Church of God needs your support and faithfulness.
If you are unable to attend services, you still can honor God with your tithe / Diezmo - Iglesia Hispana, and offerings / Ofrenda - Iglesia Hispana. Online giving / Dar en Linea is available to everyone by pressing the "Give Online / Dar en Linea" button below.
​
​
​
​
We now offer text-to-give. You can safely and securely give thru text message. Simply text the amount that you want to give 302-265-0425 and following the link to set up your text to give account.
​
​
​
​
​
If you do not wish to give online / Dar en Linea, you may also mail your tithe / Diezmo - Iglesia Hispana, offerings / Ofrenda - Iglesia Hispana, and missions giving to:
Dagsboro Church of God
PO Box 520
Dagsboro, DE 19939
Please cover Pastor and Pastor Janis in your prayers as they continue to go into the hospitals and homes of members of our congregation who have needs.
Also, may each of us be found faithful to the Lord during this time In calling, praying for, and checking on family members, friends, co-workers, and the elderly in our congregation who may be ill.
Let each of us increase our prayer time and time in the Word of God and call on the Lord to extend His mercy and grace as we repent on behalf of ourselves and our nation.
Our vision is to provide a spiritual atmosphere that enables Christian growth and development. We present God-honoring praise and heart felt worship to the One who has given us the ability to glorify Him. Our pastoral staff brings life-changing teaching and preaching through the power of the Holy Spirit. Community is greatly emphasized as we passionately reach the unchurched and unsaved with the Gospel of Jesus Christ.
DCOG was established over 60 years ago. What started as a small church, quickly began to grow as it's members began to leave a lasting impact on the local community. We have been blessed with multiple buildings that sit on over 40 acres of land. We continue to make an impact on our ever growing community by hosting a vibrant Boys & Girls Club and our thriving Lighthouse Christian school. Our anthem is John 13:35. We believe that by loving on our community, God's light will shine.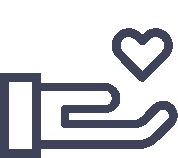 Give, and it will be given to you.
A good measure, pressed down, shaken together and running over, will be poured into your lap. For with the measure you use, it will be measured to you."